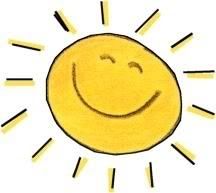 What a beautiful day today! It's in the 70's here in Minnesota and the sunshine is finally out! About time!
This weekend I accomplished quite a bit. Following my great run on Friday, I managed to plead with my boyfriend to run the
Race for the Cure
with me. He isn't a runner so it was a bit of a struggle but he finally agreed. I had planned on getting my parents to at least walk it with me but they said that they didn't feel ready. So instead, I have successfully recruited the bf with the promise of getting him trained prior to the race so that he doesn't feel like he has to walk it. Anyway, it should be a nice short race.
So, the answer to your question Chris...I am running the Race for the Cure in May and then I am running what is called the "Lindstrom Loppet", another 5K in a small Swedish town where my parents live. I plan to get a 10K in there somewhere but I really need to do some more investigating to figure out which one I want to run.
The side stitches aren't really completely out of the dark yet. I had them a few times this weekend when doing pretty mediocre things like walking. But we'll see and hope that they don't stick around.
And now I have a question to pose. My overall goal was to run a marathon next year. But the half marathon needs to come before it. The
Twin Cities Marathon
is in October and I don't think there is any possible way that I could run it this year for sure. I think I'm getting ahead of myself to try to achieve that one yet. That and it's too close to my half marathon. BUT...let's say I finish my half marathon in August. The Twin Cities Marathon has a 10 miler that I could potentially run. But the question is...would I be able to run a 10 miler just 2 months post half marathon? I'm still debating. The other problems that I foresee is that it's kind of a crowded race and I hate parking in the city. It's also not exactly a cheap race to run. So I'm thinking I should maybe halt it until I can run the full marathon next year. Anyway, give me your thoughts if you have any.